SAN DIEGO, CA & NEW YORK, NY – (DEC. 02, 2015) – Continuing its long-term strategic partnership, CSA Travel Protection (CSA), owned by Europ Assistance Group—a global leader in emergency assistance products and services, and TripInsuranceZone.com, a division of AJM Global, unveiled today that CSA Travel Protection's Protect&Go™ plan is now available through the TripInsuranceZone.com Travel Insurance Online Store.
New from CSA Travel Protection this fall, the Protect&Go plan is designed for travelers who are committed to going on their trips no matter what, yet may still be interested in purchasing valuable coverages and assistance services at a lesser cost.
This plan includes a wide range of post-departure benefits, including Baggage Coverage, Travel Delay, Trip Interruption, Medical and Dental Coverage, and Emergency Assistance and Transportation at lower price points compared to plans that include Trip Cancellation coverage.
"We offer the best travel insurance products and services and excellent customer service," said Bob Chambers, vice president of operations at CSA Travel Protection. "We're always looking for ways to make travel insurance valuable and practical for our customers, and our new Protect&Go plan is an ideal solution for travelers who are certain they won't cancel their trips."
"We're honored to be the first online comparison site offering CSA's Protect&Go™ plan," said Mariya Frayman, president of TripInsuranceZone.com. "It gives a more economical travel insurance option to our customers from a name they can trust."
In addition to Protect&Go, TripInsuranceZone.com customers can choose from CSA Travel Protection's Freestyle and Freestyle Luxe Plans, which provide sound insurance coverage and assistance services. The Freestyle and Freestyle Luxe Plans provide coverage for travelers, their personal belongings, as well as many non-refundable trip costs. Both plans offer coverages that include Trip Cancellation, Trip Interruption, Travel Delay, Baggage and Baggage Delay, and Medical and Dental coverage.
The Freestyle and Freestyle Luxe Plans also encompass an array of services including 24-hour Emergency Assistance and On Demand Medical Care, which provide travelers with access to on-call physicians, medical advice and physician referrals, should they become sick or injured while on a covered trip. The Freestyle Luxe Plan also offers Trip Cancellation for Any Reason, an optional upgrade that provides coverage up to 75 percent of non-refundable trip costs. Trip Cancellation for Any Reason coverage is available (except in the state of New York) for an additional 50 percent of the plan cost.
About TripInsuranceZone.com
TripInsuranceZone.com is an online Division of AJM Global Corporation. TripInsuranceZone.com compares travel insurance products from all major insurance providers in the United States. Using its unique proprietary engine, travelers are able to research, quote, compare and purchase travel insurance that fits their needs best. The team's expertise is available to each customer throughout every step of the process.
About CSA Travel Protection
CSA Travel Protection, a Europ Assistance Group company, is dedicated to providing valuable travel insurance and emergency assistance services to protect travelers' vacation investments and provide the peace of mind one deserves while traveling. With over 20 years of experience, CSA has developed a reputation for standing behind its customers and offering products and services to meet their needs. Through award-winning customer service, extensive experience and industry-leading innovation, CSA is with its clients every step of the way.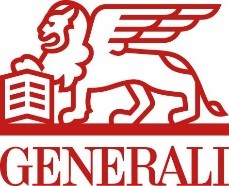 Travel insurance plans are underwritten by: Generali U.S. Branch, New York, NY; NAIC # 11231. Generali US Branch operates under the following names: Generali Assicurazioni Generali S.P.A. (U.S. Branch) in California, Assicurazioni Generali – U.S. Branch in Colorado, Generali U.S. Branch DBA The General Insurance Company of Trieste & Venice in Oregon, and The General Insurance Company of Trieste and Venice – U.S. Branch in Virginia. Generali US Branch is admitted or licensed to do business in all states and the District of Columbia.
###
Media Contact:
Linda Barger
Jay Bee PR
858-449-1355